Authentication service for your network
RADIUSaaS
Authentication service for your network
WIFI (802.1x, EAP)
LAN (802.1x, EAP)
VPN
User or device certificates (primary use-case)
Username & Password (for special purposes / devices)
SCEPman
CAs with OCSP support
High availability service powered by Microsoft Azure and Kubernetes
Dedicated RADIUSaaS instances per customer
Our development and operations teams are certified
Incident support and all updates included
All relevant protocols are supported:
authentication protocols
such as EAP-TLS (RFC 5216), PEAP-MSCHAPv2 (RFC 2759 & 8940), EAP-TTLS-PAP (RFC 5281 & 1334), EAP-TTLS-MSCHAPv2 (RFC 5281 & 2759) and
transport protocols
including RadSec (RFC 6614), RADIUS (RFC 2865).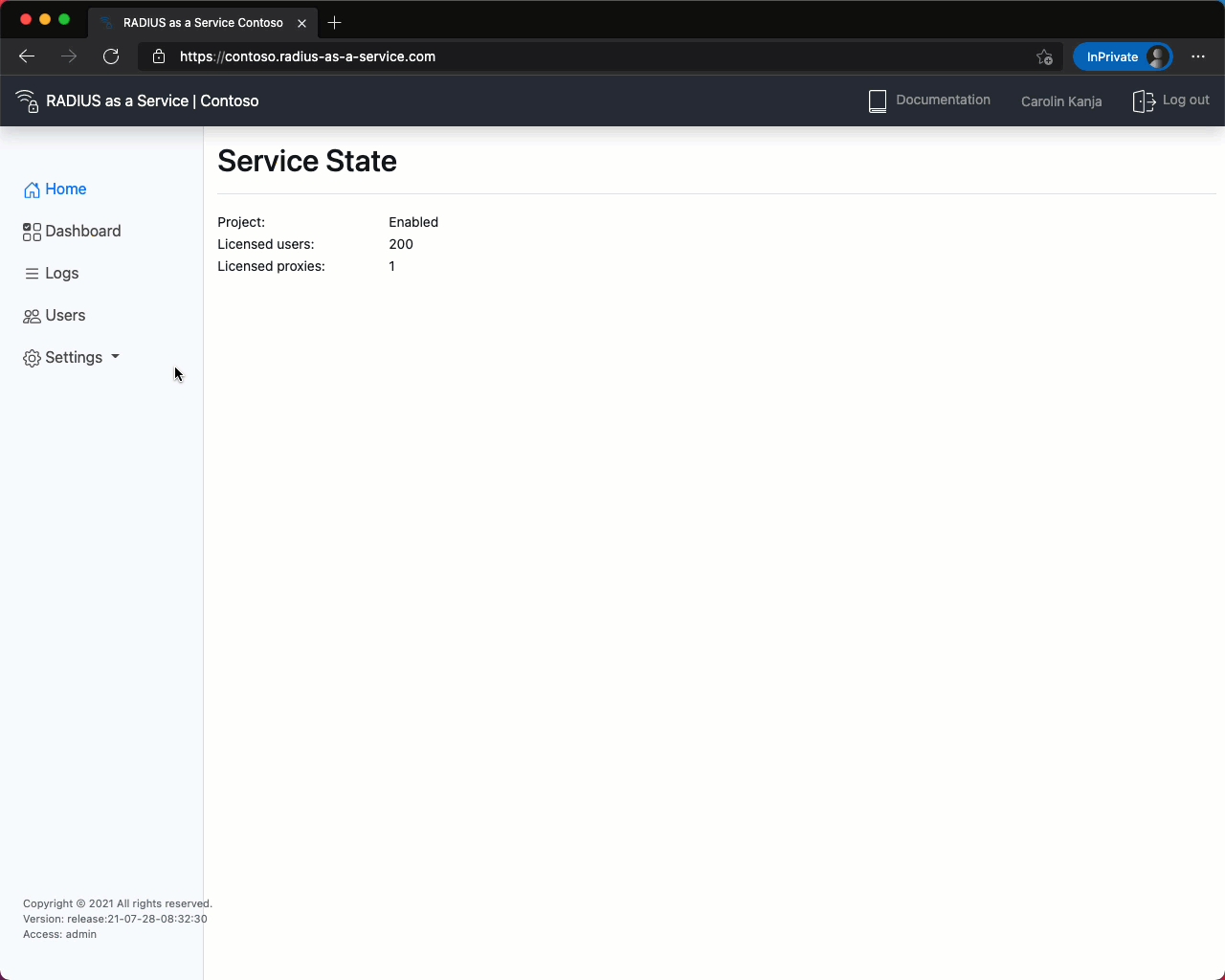 Easy download of XML files to generate WIFI and LAN policies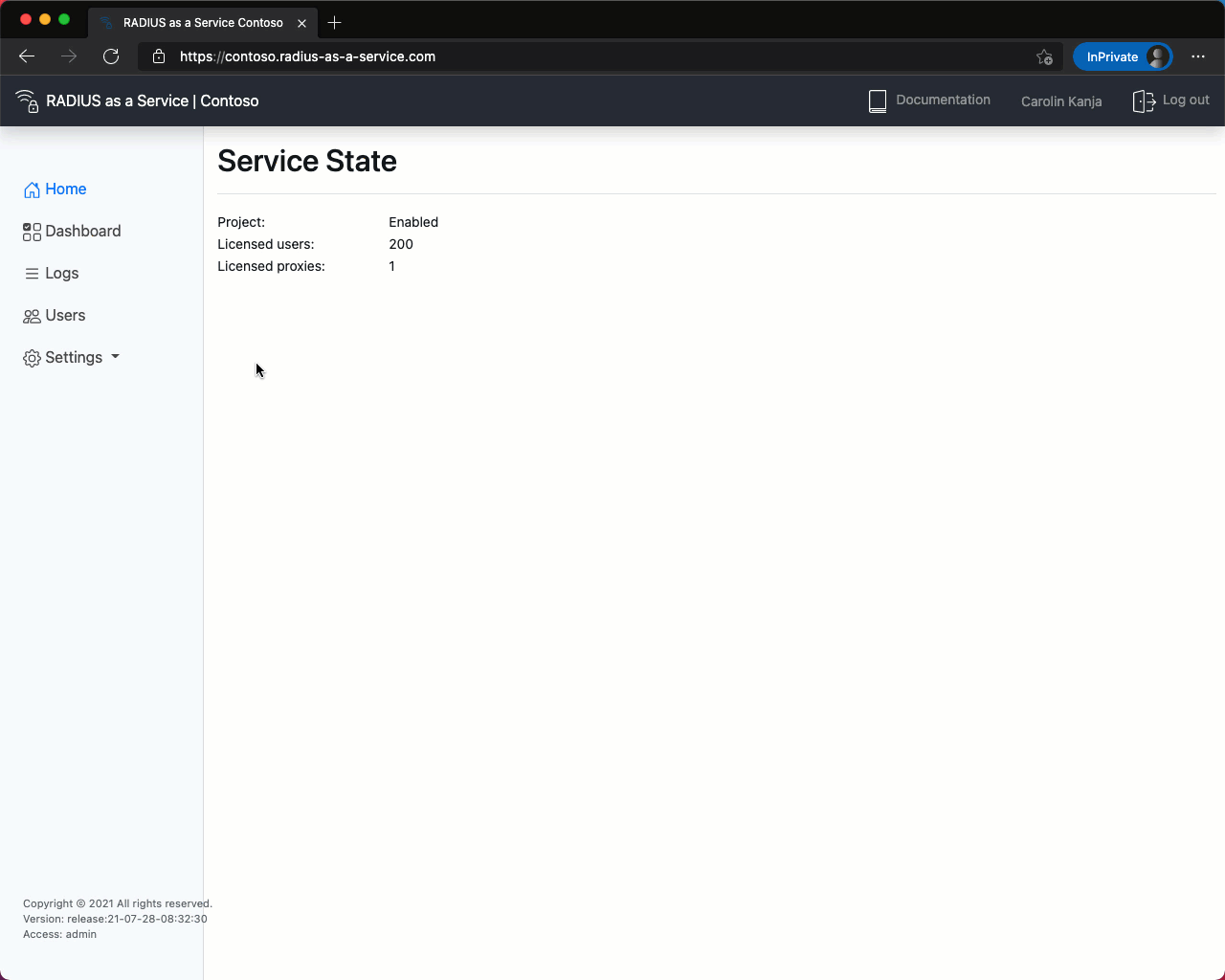 Find out what's going on with comprehensive logs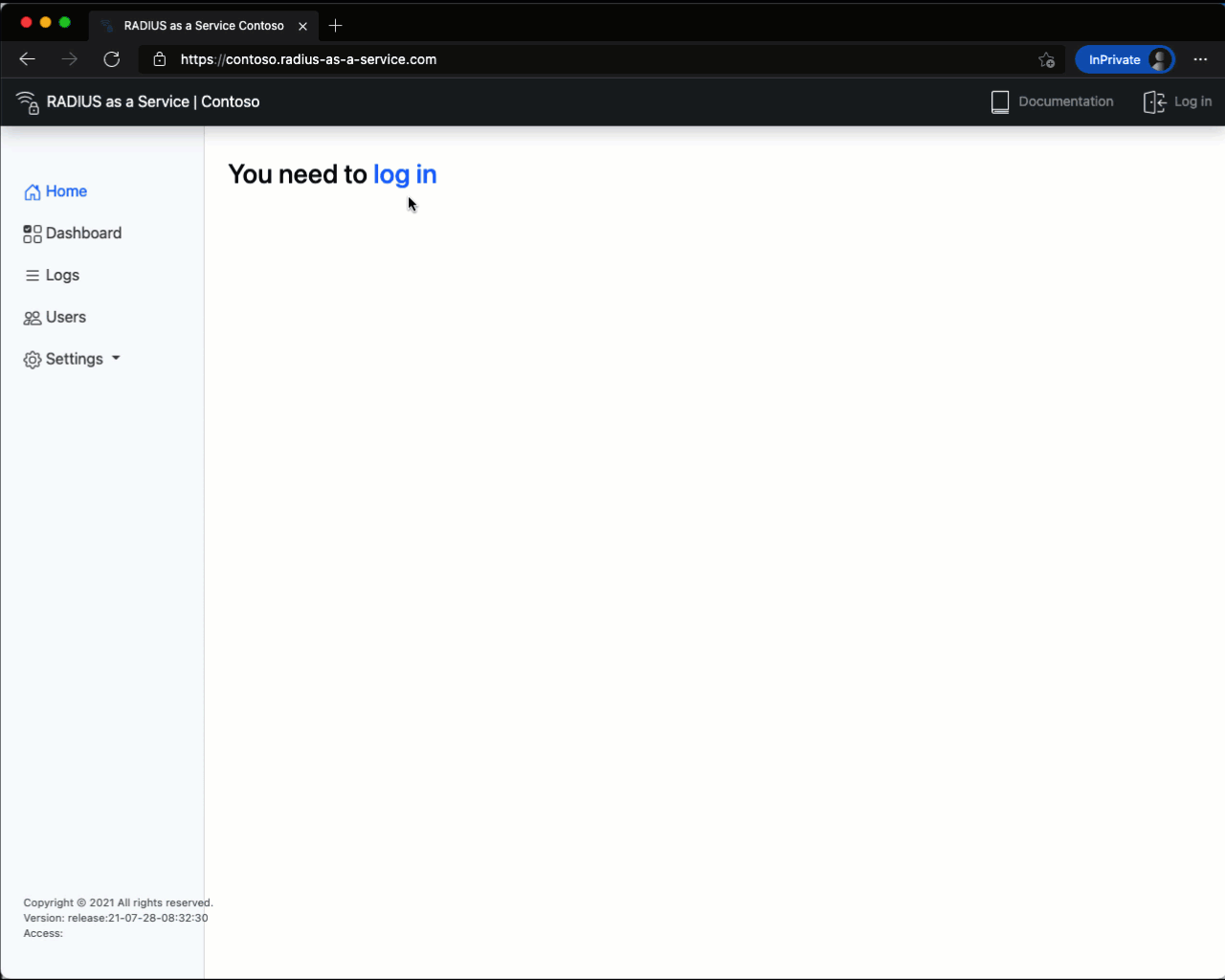 Secure and easy admin login with your Azure AD account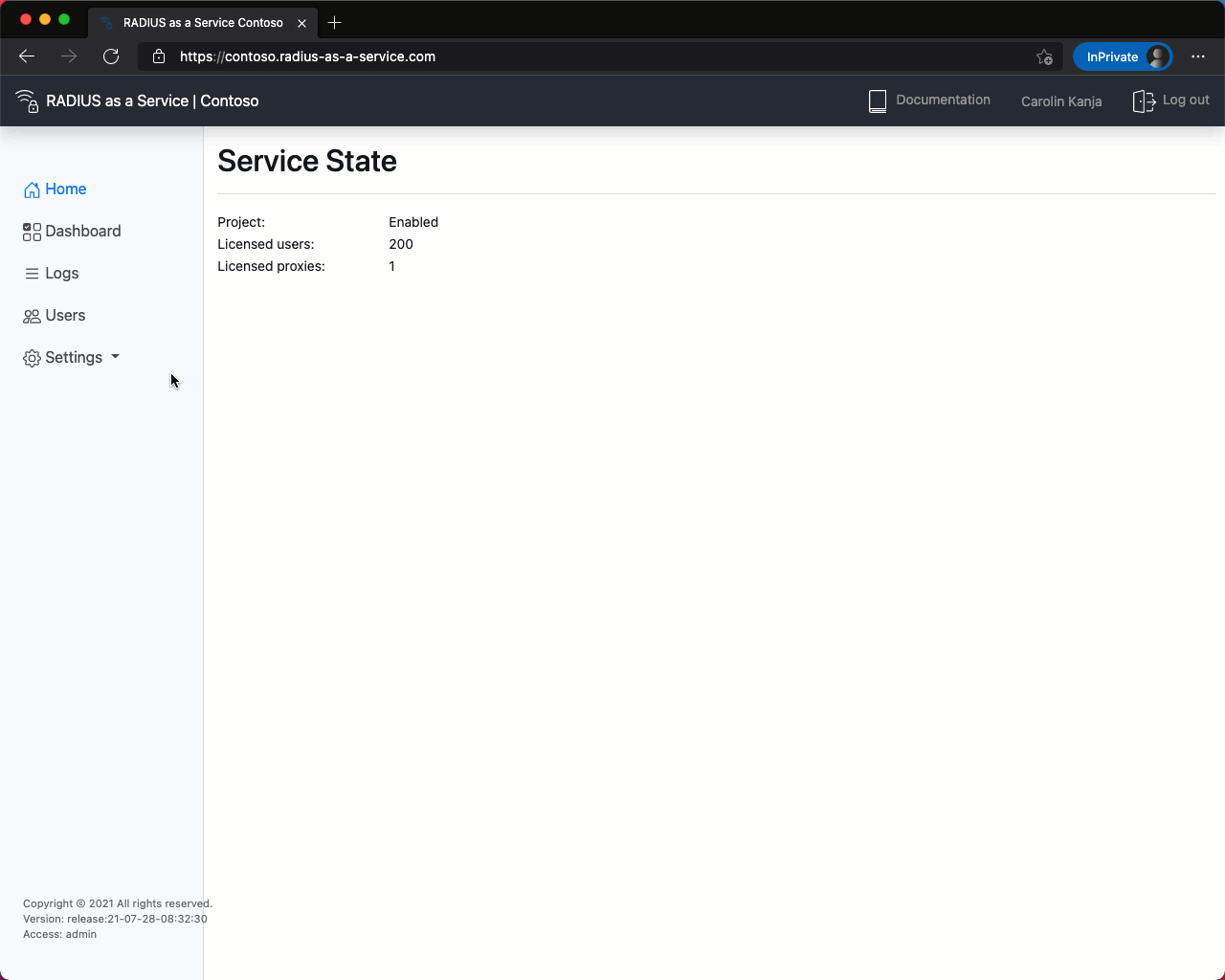 Manage who has admin permission for your RADIUSaaS by just adding Azure AD UPNs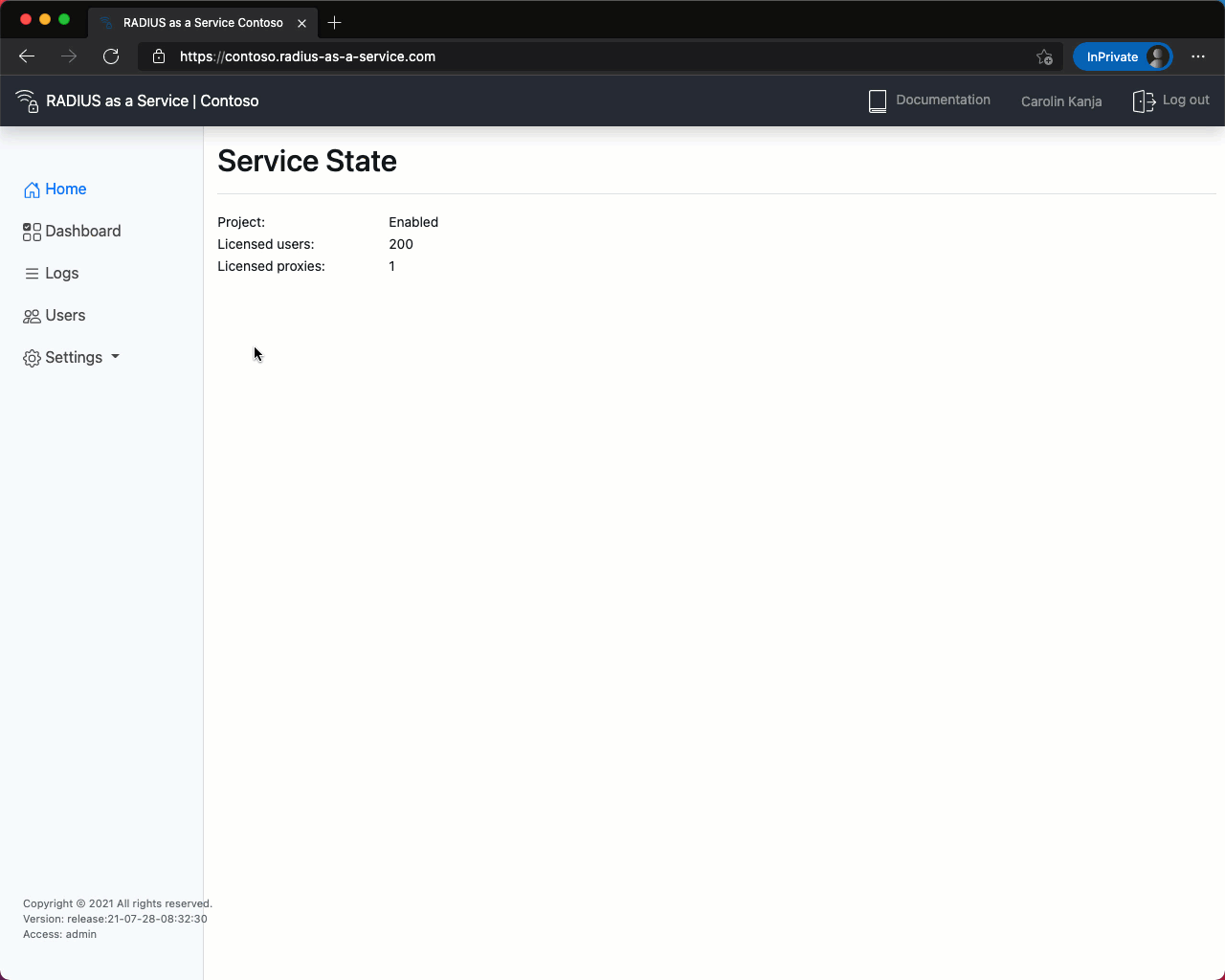 Mange user accounts for special devices, that cannot authenticate via certificates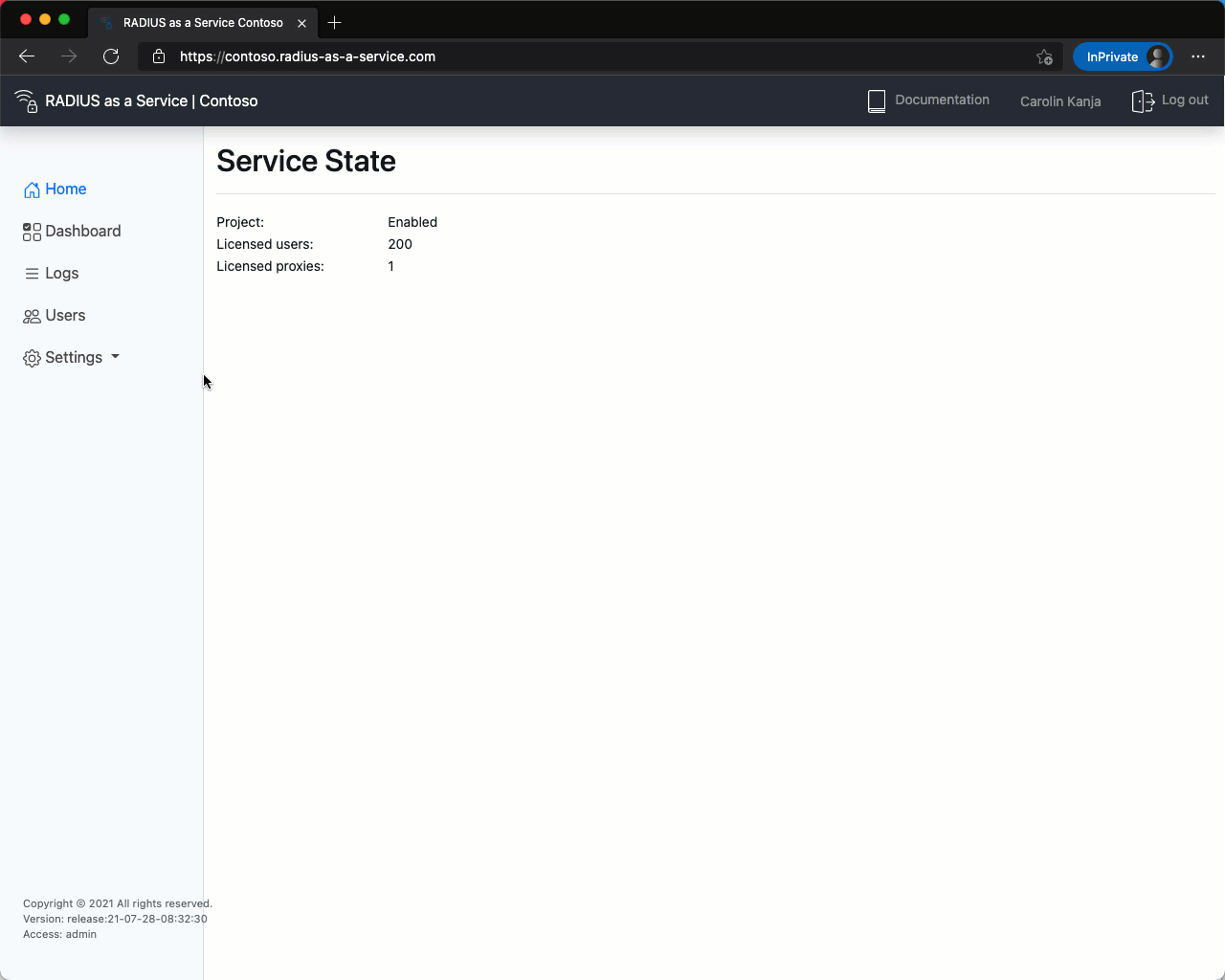 Import trusted root certificate(s) of your CAs
RADIUSaaS is a pure Software as a Service (SaaS), that we run for you in our Microsoft Azure environment.
Why authenticate with certificates to access the network?
We hear this question frequently: "Why should I not log in to my WIFI by using my (Azure) Active Directory credentials?"

We believe that users should use their (Azure) Active Directory credentials as little as possible. Working password-less is state of the art and prevents identity theft. This is why we use certificates for network authentication. While authenticating with certificates, no credentials are transferred.

There is another benefit: device certificates are available for the operating system prior to user login. Therefore, network connections can be established before Windows user logon.

And finally, it is not a big deal: Certificates and WIFI profiles can be deployed to clients easily. You just need a Certificate Authority (e.g. SCEPman – super-easy) and a device management system, like Microsoft Intune or JAMF.